Lake Erie Shores & Islands Welcome Center, Port Clinton, Ohio
---
The Lake Erie Shores & Islands Welcome Centers are great places to start planning a Lake Erie adventure. There are two visitor centers at which to do this; one is located in Port Clinton, Ohio, and the other is located in Sandusky, Ohio. These welcome centers are destinations in themselves.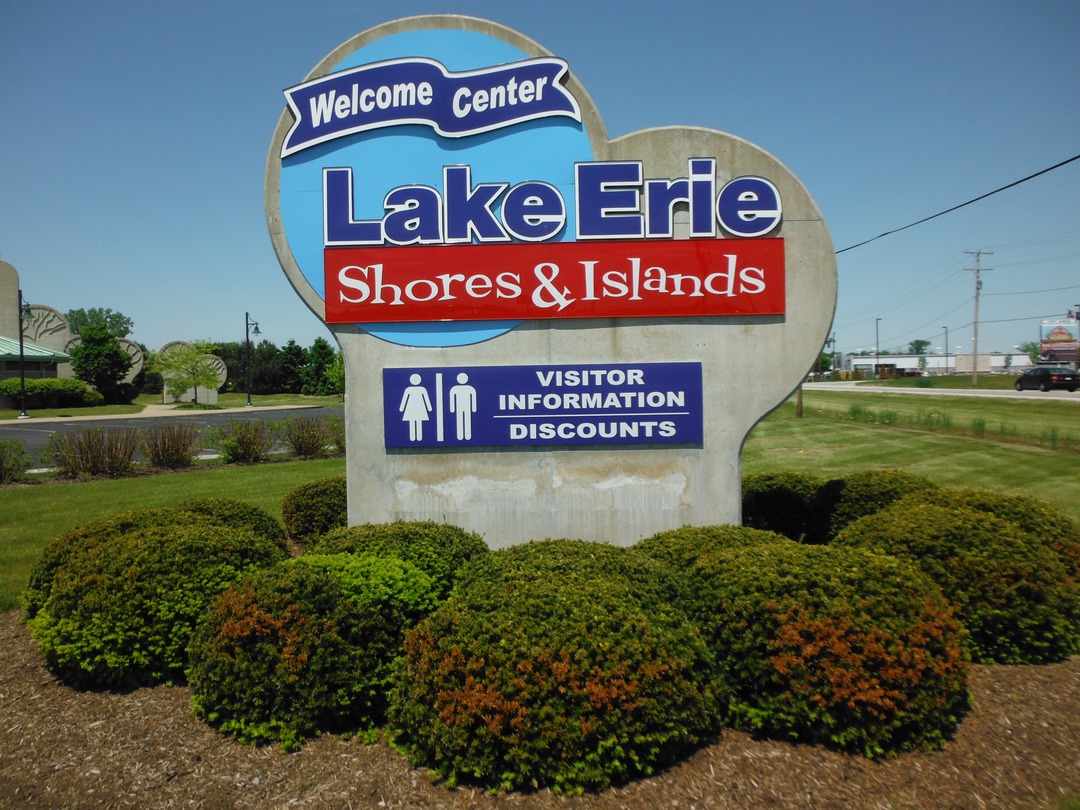 This sign invites visitors into the Welcome Center on Route 53, SE Catawba Road, in Port Clinton. The Port Clinton center is located near the Erie-Ottawa International Airport (PCW) Carl R. Keller Field and the CBP Sandusky Bay station.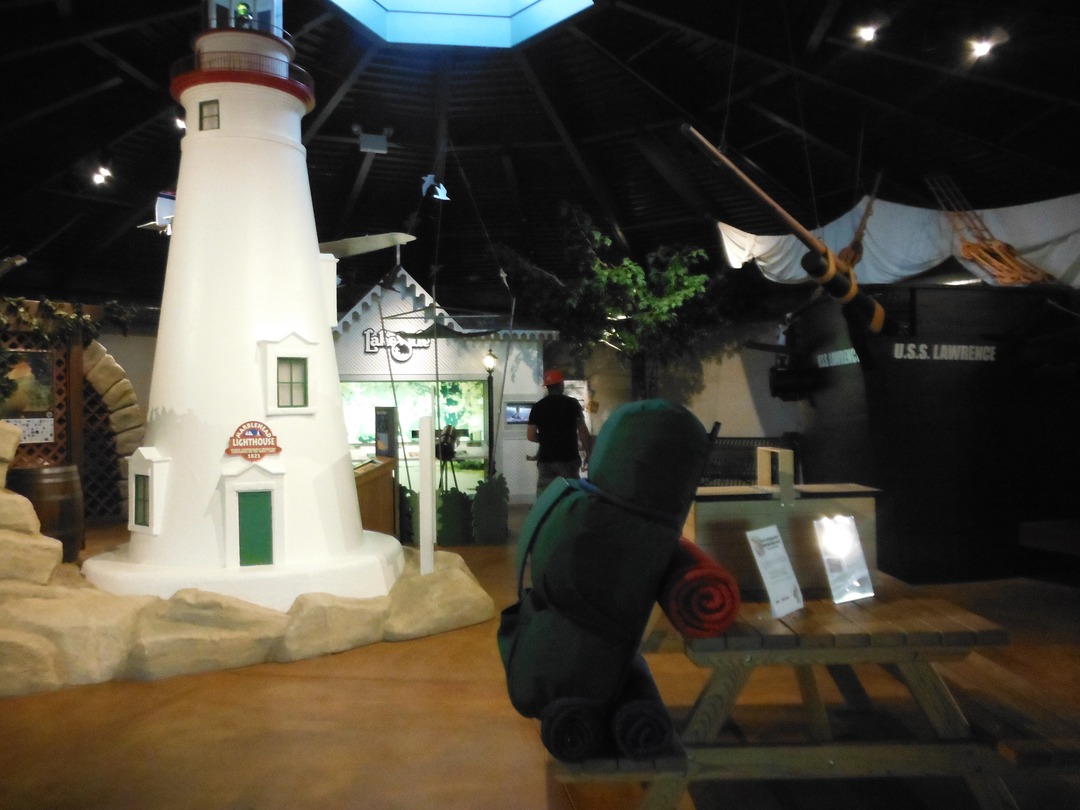 To the right of the Marblehead lighthouse is a large glass tank filled with walleye. In the back is a display for the Methodist Church's Lakeside Chautauqua community. Nature 'edu-tainment' can be found with the backpack, and the USS Lawrence is very impressive to see in person. There's much, much more not shown in this image.