Oak Street Beach, Chicago, Illinois
---
Oak Street Beach is located on North Lake Shore Drive in Chicago, Illinois, on the shore of Lake Michigan. It's one of several beaches along Lake Michigan in the city, but is notable for being right near the heart of downtown. Vacationers can make a day of shopping, visit restaurants, and go to the beach; it's all right there nearby.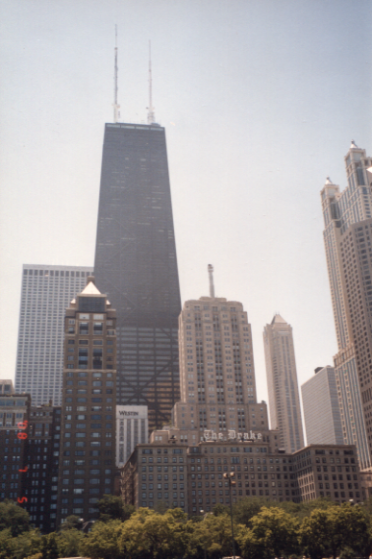 The city view from Chicago's Oak Street Beach: The John Hancock Observatory is more than 1000 feet tall, and the Drake Hotel opened in 1920. Oak Street Beach is called the Riviera of the Midwest.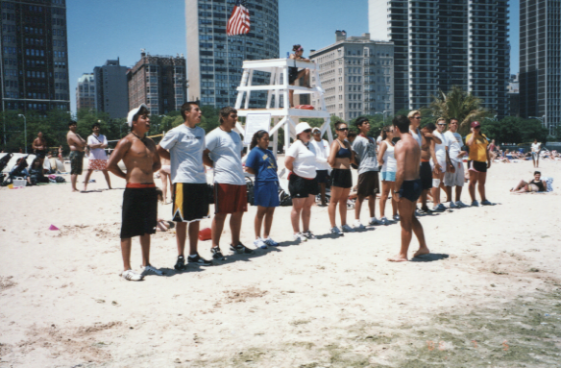 These lifeguards patrolled Oak Street Beach on foot and in their rowboats. One of the most important things that the beach patrol wants beachgoers to remember is to never feed the seagulls. By picking up after themselves, beachgoers can discourage the gulls from befouling the areas of the beach that people use.